SLOUG Member's Newsletter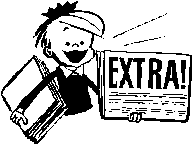 St. Louis Oracle Corporate Headquarters on August12th from 1:00 to 5:00 pm. We have an informational and exciting agenda and we look forward to seeing all of you there!
Guest Speaker:
Richmond Shee – Sprint Corporation
vapes for sale
Biography:
Richmond Shee is a Senior Database Architect for Sprint Corporation (www.sprint.com), a global integrated communications provider serving more than 26 million customers in over 100 countries. Richmond has worked with relational databases since 1984. He mentors DBAs and helps set the direction for implementing Oracle RDBMS technology throughout the company. Richmond leads the tuning efforts on all of Sprint's most critical databases. Among his many accomplishments, he pioneered the use of the Oracle Wait Interface at Sprint. He also invented a patent-pending wait-based performance data collector. He is also a recognized presenter at the International Oracle Users Group and he frequently speaks at the Kansas City OUG. He can be reached at [email protected].
· Presentation: Richmond Shee "Handling Common Oracle Wait Events – Going Beyond P1, P2, and P3…" (technical)
DBAs from across the nation and the world are jumping on the Oracle Wait Interface (OWI) bandwagon. This is not surprising as DBAs realize they can easily find the biggest bottleneck that plaques a process and determine the root cause. Tuning is no longer a witchcraft practiced by an elite group of individuals, who allegedly use varied sources of voodoo to cure the performance in Oracle databases.

Even though the OWI was available since Oracle 7.0.12, the grand public debut only took place in 2000 (debatable of course). Much of the information on interpreting the various wait events wasn't available and therefore, DBAs didn't really know how to handle them, much less to make an application.

This presentation is designed for DBAs who are not new to the OWI methodology. It is a two-part presentation that includes OWI monitoring and data capture, and handling wait events. DBAs will discover a cheap and easy way to develop a powerful monitoring tool and properly handle common wait events.
· Presentation: Richmond Shee "If Your Memory Serves You Correctly" (technical)
Why is it that the more memory you give to a sort process, the longer it takes to finish? Why is it that at a certain amount of memory, the sort process suddenly completes quickly but then refuses to run any faster beyond that amount? How does this behavior change with the Oracle9i PGA Aggregate Target feature?
This session will familiarize you with the Oracle9i sort behavior both in manual and automatic PGA modes. You will learn that there are only two "valid" sort_area_size values for any given sort and the formula to calculate them. You will learn to monitor sorts performance in 8i and 9i instances using 10032 and 10033 events, Oracle Wait Interface, and X$QESMMIWT view. This session will also discuss the architecture of the Oracle9i PGA Aggregate Target component.

Want to speed up your index creation time or reduce the "unable to extend temporary tablespace" incidents? Come to this meeting and your sorts performance will never be the same.
Membership Information
SLOUG (St. Louis Oracle Users Group)
If you are not already a member of the St. Louis Oracle User Group, we would love to have you join us in our efforts to improve our individual abilities to support Oracle in our respective roles.
We find a lot a value in the synergy of a group when it comes to getting real world solutions to real world challenges. We accomplish this through hosting six meetings a year with a mix of local and national speakers and providers of technical content.
If you would like to become a part of our wining team please fill out our
Membership Application and return it to one of the board members.
Meet a Board Member
Interview by Sarah Yount (Editor) Keith Bingham
SLOUG Board member Keith Bingham dives in to everything he does. At the age of 25, he has already made his mark in IT as a contracted Senior DBA at TransCom/Scott Air Force Base. Surprising to those who know him, his initial professional venture was in Mortuary Affairs for the US Army. He traveled extensively during this period, but now maintains a home in the St. Louis area with his wife and two children.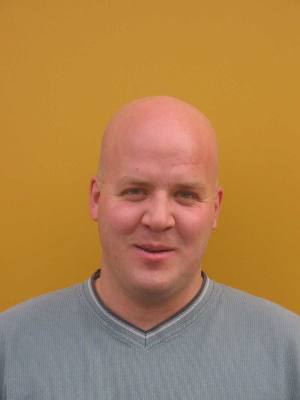 Q: What is your involvement with SLOUG?
Keith: I have been a board member for three years. I held the Secretary position for two years and currently I am the Vice President.
Q: What value do you see SLOUG offering its members?
Keith: The user group is a good networking opportunity for those who attend. Although we stay away from the commercial aspect of IT (Vendors and Recruiters) the educational component is very strong. We bring in top speakers from around the country which strengthens the local Oracle Community.
Q: How does the SLOUG compare to other user groups around the country.
Keith: We do fairly well. Obviously larger cities pull in greater membership. The benefit of more members is the revenue that allows the board to schedule high profile speakers who are at the leading edge of the technology and its applications.
Q: In your professional setting, what do you deal with on a daily basis with Oracle?
Keith: I am a go-to person in my position. I am involved with Data Management as well as development. The work is extensive and I put in about 20-30 hours of overtime a week.
Q: How do you balance the workload and your personal life?
Keith: I take time off to spend with my wife and kids. I ride a Ducati motorcycle which is great way to release the stress and gives me a sense of freedom. I also skydive, but never tandem as I am a control freak and could never put my life in someone else's hands.
Editor's Comment: I think that must be a trait of all Senior Oracle DBA's!
Q: How can SLOUG improve its presence in the community and increase its depth?
Keith: I think if we could use our skills to speak or teach at the local community colleges, we could get students to see the value in joining SLOUG. There is also the on-going challenge of transitioning 'guests' to become members. The membership is very reasonable for the resource we provide. The strength of our membership is the driving force of our growth and the continued quality of our content at every meeting.
---
An important force behind the success of our group is the time and effort donated by volunteers. If you would like to provide feedback or give recognition to one of our volunteers you can do so by clicking here.
---
Featured Sponsors

While Oracle Corporation in general continues to support user groups, we would like to extend a special thank you to our regional support out of the St. Louis office.
Aside from hosting this month's meeting, they are always open and willing to explain or demonstrate the latest products and features for us (the customer). If you have any specific needs, you can contact Jim Hawkins who serves on our SLOUG Board as Liaison between the User group and Oracle Corporation.